ตอบกระทู้
ข้อมูลผู้ตั้งกระทู้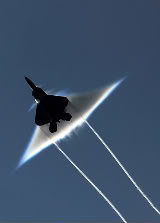 ชื่อ:kaypui42
คะแนน:0
โพสวันที่ 31/8/2555
แก้ไขโปรไฟล์
Cabinet Approved the Procurement of Four EC-725 Helicopters for RTAF
รายละเอียด :
EC-725 Combat Search and Rescue helicopter (photo : A. Pecchi)
ThaiArmedForce.com – It has reported that the Cabinet approved the procurement of Air Force helicopters from Eurocopter 4 aircraft worth U.S. $ 4 billion, although the report did not specify the version that will be provided. But it is quite certain that the EC725 Super Cougar Search and Rescue.
Air Force plans to supply helicopters to replace UH-1H, Air Force will be supplied with 16 aircraft by dividing the project into three phases: Phase 1 acquisition of four aircraft, phase two : supply 8 aircraft, and phase 3 : 4 supply 4 aircraft.
The EC725 is a versatile long-range development from Super Puma or Cougar-2 family, pilot carrying troops or the weight of 28 tons, 2 Turbomeca Makila 2A1 engine, operating range 857 mile range, fly 1325 miles with a top speed of 175 knots. In service in France, Brazil, Malaysia, Indonesia, Saudi Arabia, and Mexico, total orders to date (not counting the orders of the United States) are 131 aircraft.
Sources in the Air Force told to ThaiArmedForce.com that there was 4 company that competes : Sikorsky S-92 from American, EC725 from Eurocopter in Europe, AW139 from AugustaWestland of Italy, and Mi-17 from Kazan/Ulan-Ude from Russia. Primarily by the Air Forces Mi-17 and AW139 cut out.
The Air Force is committed to supply the S-92 with the procurement of three aircrafts, that the Royal Aircraft recently acquired. However, sources indicate that the S-92 does not offer Search and Rescue equipment to the Air Force. The Air Force is required to purchase equipment for Search and Rescue and the EC725 is equipped with it. As a result, the total price will be, and the Air Force to procure changes in the EC725.
While this has not been officially signed the contract. The process is still under negotiation.
ข้อมูลผู้ตอบ

ชื่อ:sam
คะแนน:0
โพสวันที่ 31/8/2555
แก้ไขโปรไฟล์
หัวข้อ :Cabinet Approved the Procurement of Four EC-725 Helicopters for RTAF
ราคาถูกกว่า uh-6om แต่ประสิทธิภาพใกล้เคียงกัน